Will Crossman's untimely death brings all his ex-wives together to divide his estate. But none of them are prepared for a secret that could change everything they thought they knew. Four Wives and a Will is a slice of 227 topped with a scoop of Golden Girls in the 2020s, complete with weed, woke folks and wise cracks and well, a serious message.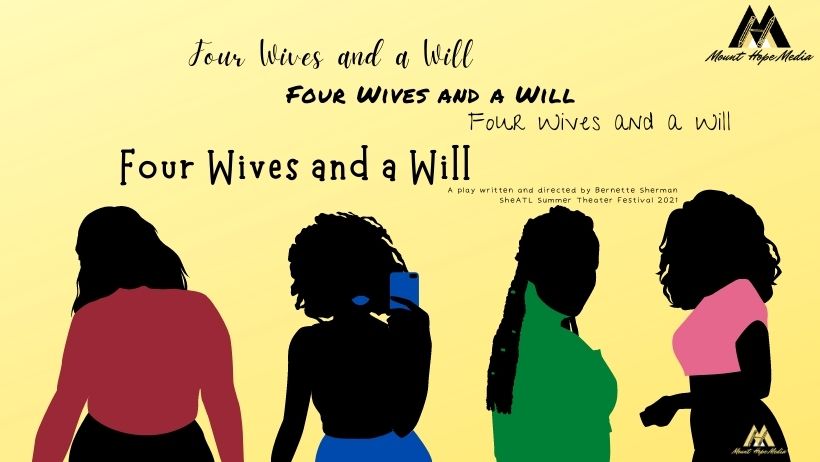 Watch my announcement below!
Four Wives and a Will is coming to life as part of the 2021 SheATL Summer Theater Festival! It's one of four shows selected for a live performance with production support from SheATL, a part of SheNYC. This generous opportunity covers several of the more fixed and bigger budget items of a theatrical production, but not all. If you'd like to support this production, please be sure to follow me and the Mount Hope Media on Facebook as I'll be providing updates.
This play is written as a comedy highlighting issues around children, particularly Black children, who grow up fatherless; dishonesty; the healing power of truth; and the importance of mental health and self care in the Black community, particularly with Black women. This is a dramatic comedy featuring women we can probably all relate to or know someone who is just like her!
---
Follow Mount Hope Media for updates on Instagram and Facebook.
Find Bernette's books.