Hi! I'm Bernette Sherman, an intuitive and channel in the Atlanta, GA area. I'm excited you stopped by. Channeling and mediumship are generally offered at group events, however you can book a private session for a reading.
Group Reading Events
Readings with Readings
$25.00 – $45.00
Buy now
Private Readings
Working with me can be both healing and revealing. My style is professional, yet personal. I use my own practical life experiences as well as spiritual insights to help bring insight and clarity for the different areas of your life.
Private readings are available in 15 minutes, 30 minutes and 60 Minutes.
This can be used to help and support general life, family, and career needs for clarity, guidance, and healing.
---
More About Bernette
Bernette has been a guest on The Lighter Side Show, The Psychic Inside Show, and was featured as part of Spirit Speaks on the docuseries, They Call us Channelers. She's been seen at psychic fairs at the Blue Barn, The Inner Space, and other places.
She's delivered inspirational messages and workshops through Interfaith Truth Center, Spiritual Living Center of Atlanta, and Decatur Healing Arts. In collaboration with her mother she also does spiritual work and education through Om Light of God.
Testimonials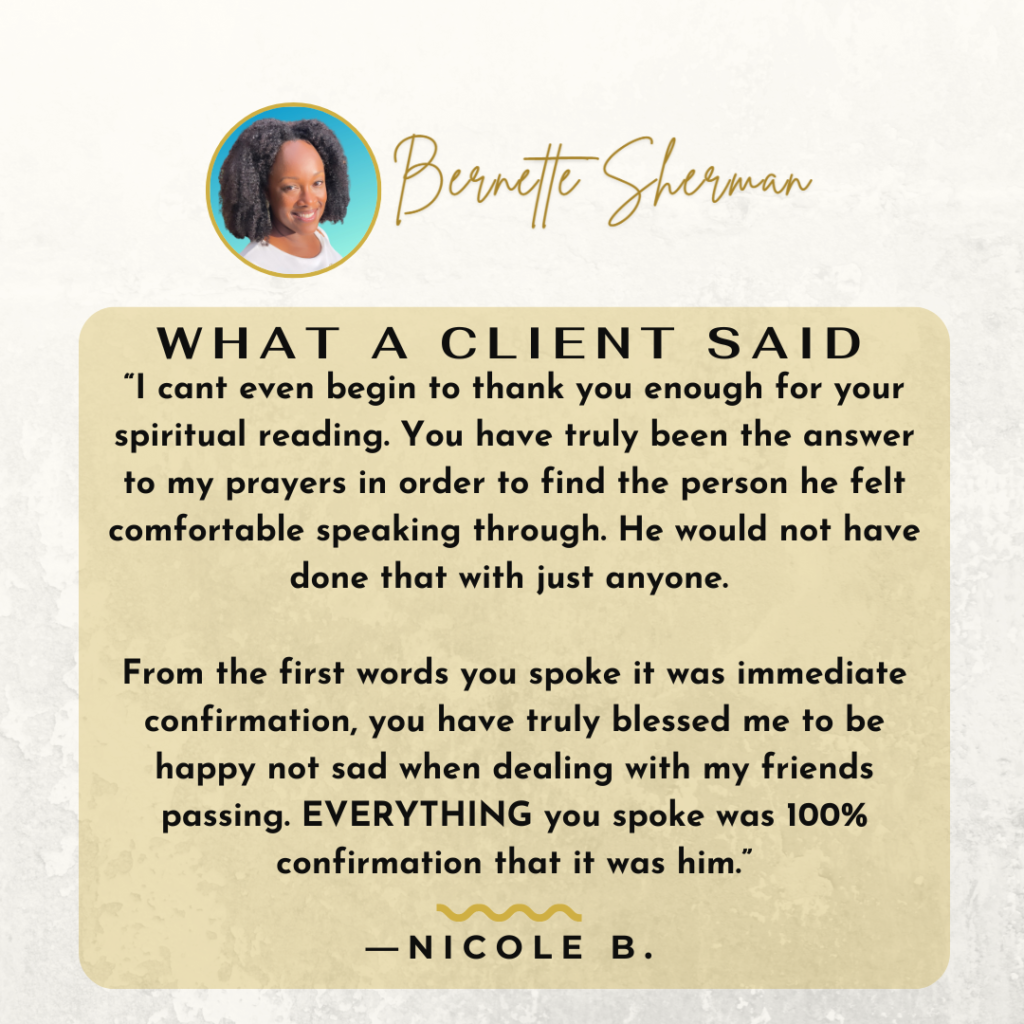 Book Your Reading Now