Star Jumpers: An Accidental Quest for Freedom
Metaphysical/Paranormal, Space Adventure, Alien Contact, Science-Fiction
About Star Jumpers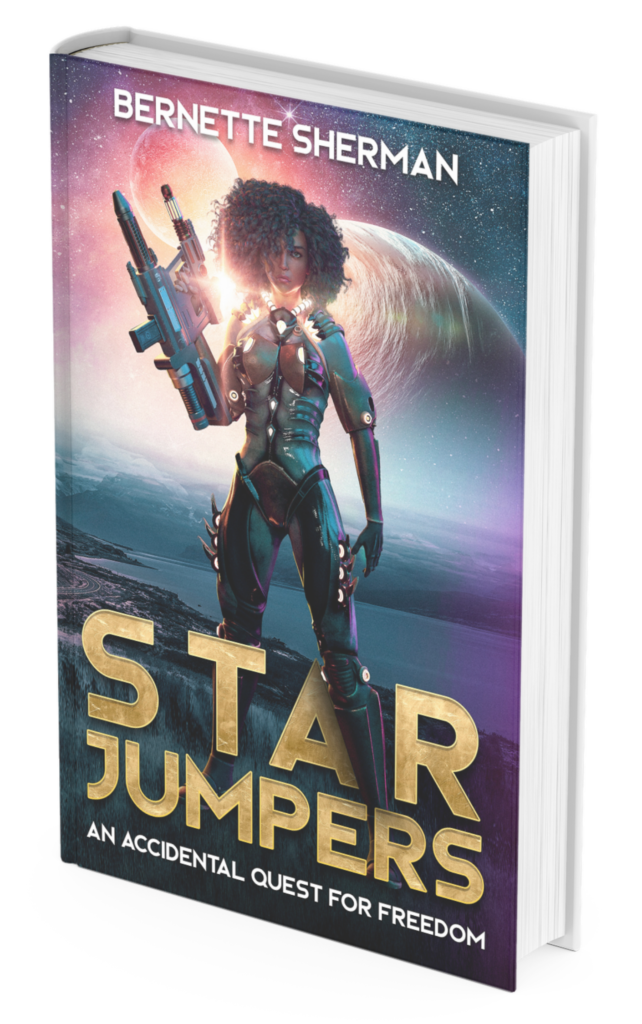 At 17 I'm not trying to be a hero. I'm just trying to get home to my family but I either dismantle like an intergalactic traffic ring or lose them.
---
Immunity should have been a good thing. But to escape the captors holding me and my family hostage for immunity testing, I didn't just jump out of the facility, but off the planet.
Now I'm light years from Earth and escaping aliens but getting back home means ending an intergalactic trafficking ring. Can I do it before everyone I love is gone?
Star Jumpers takes readers on a fantastical intergalactic journey with different worlds and beings in a quest for survival that becomes a quest for freedom.
---
They're immune from the virus that's left Earth a wasteland. Unfortunately, that means their bodies are just want the government wants to find a cure. But Karana and her brother Morren, aren't having it.
Torn by the decision to leave loved ones behind on an Earth ravaged by disease, they accept the help of the alien they blame for the destruction of everything they knew.
In an effort to save their family, they stumble on an intergalactic slave trade and find themselves at the center of a battle to bring freedom from the ruling tyrants.
Using their telepathic and teleportation abilities they escape from one planet to another. With each jump Karana and Morren are led deeper into the reality that if they want freedom and to ever return home to their family, they have to fight for it.
Listen to Human Narrated Audiobook Sample