"Despite all the obstacles that may appear to be in your way, the only true obstacles are the ones you place in your head."

Bernette Sherman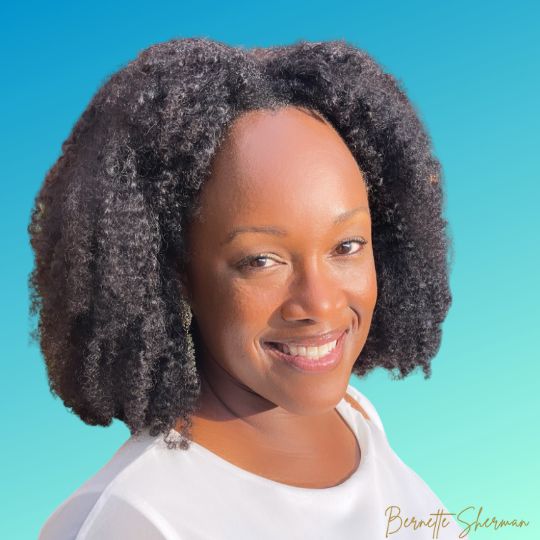 About Bernette Sherman
---
---
As a playwright, Bernette's play Four Wives and a Will was performed as part of the 2021 SheATL Summer Theater Festival and Soil was performed as part of the Blue Series through the historic Apex Museum. She's also the author of five novels, two novellas, a children's book, poetry book, and two self-help books. Her single, Walk in Peace (Love and Heal the World), is available where music is streamed.
Bernette has appeared as a special guest on NPR's Dante's Old South, the Empowerment Starts Here podcast, at Spiritual Living Center of Atlanta, with the Delta Sigma Theta Queens NY chapter, and The Atlanta Writers Club. She's done talks and workshops with Atlanta Writers Club, Broadleaf Writers Association, Cobb County Public Library.
Her work has been featured in the Blue Mountain Review, on Dissident Voice and in Wheel of Life Magazine.
Over the past twenty years Bernette has worked in nonprofit organizations and universities as well as a freelance consultant in marketing, communications, research, evaluation, and program management.
Bernette is a gifted intuitive and spiritual messenger, fusing this into her work as a writer and author marketing consultant.
Additionally, Bernette is a mom of two (young adult and middle-schooler) and has been married eighteen years. She's a former Miss Black Georgia-Metroplex and Miss Black International as well as Mrs. Cobb County 2019. 
Traditional or Formal Education
Bernette's formal education earning her Bachelor of Business Administration and Master of Public Administration, both with honors from Georgia State University. She is a Certified Digital Marketing Professional through DMI and the American Marketing Association.
Work With Me
Author Publishing Support | Author Marketing | Books | Theatre | Events
Intuitive Readings | Intuitive Development & Readings Group | Book Appointment
Follow Bernette on Social Media:
Writing & Creative Works/Spiritual Messenger: Facebook, Instagram.