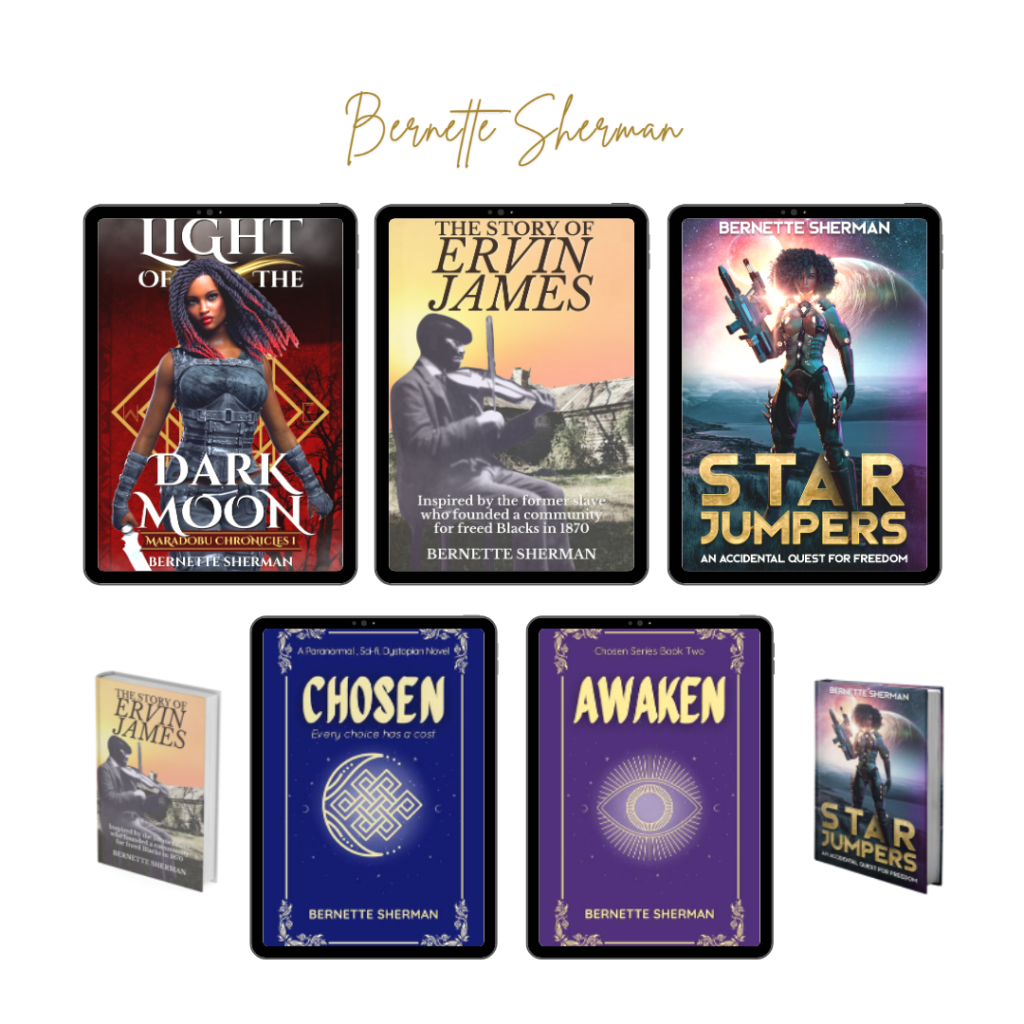 My goal through writing is to both entertain and inspire others to confidently embrace what makes them special, to embrace what is possible, and to live the life they want. Please find my books on MountHopeMedia.com.
Never miss news about my books, theater, and other creative works!
Light of the Dark Moon (Fantasy)
AS A PRINCESS, MAGIC AND DUTY ARE IN HER BLOOD. AT LEAST THEY'RE SUPPOSED TO BE.
An overlooked princess journeys to the edges of the realm to reclaim her stolen magic but discovers her entire world is at risk of destruction.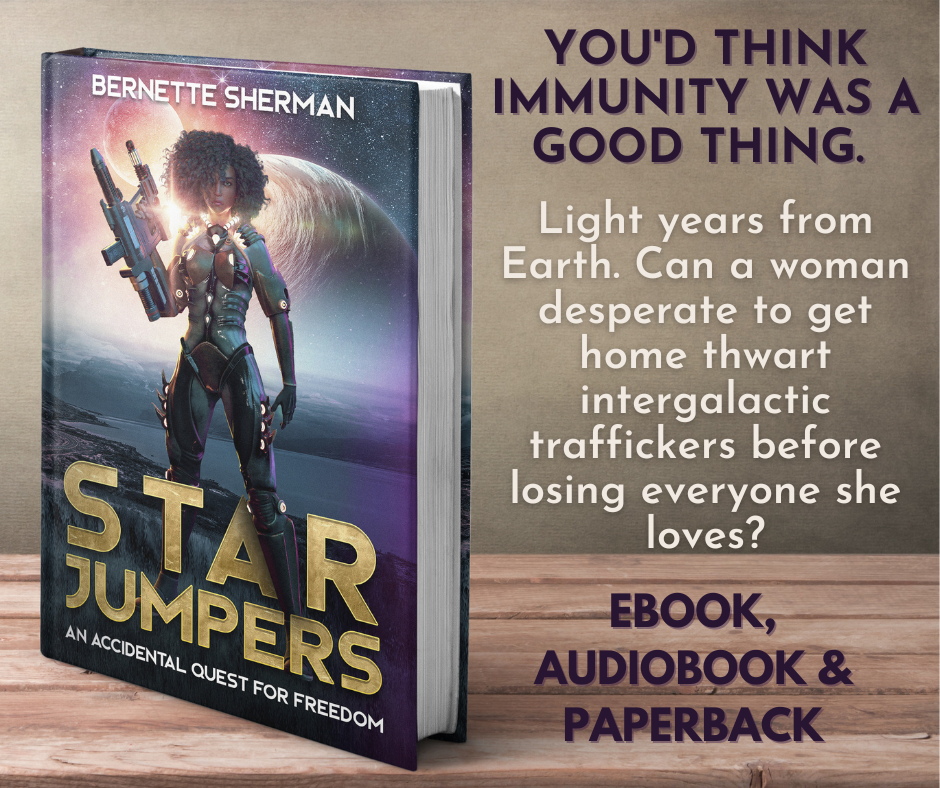 Light years from Earth. Can a woman desperate to get home thwart intergalactic traffickers before losing everyone she loves?
You'd think immunity was a good thing. Not when you're hunted down and tested for it. The answer? Escape. But what about the family you left behind?
Star Jumpers takes readers on a fantastical intergalactic journey with different worlds and beings in a quest for survival that becomes a quest for freedom.
A sixteen year old girl wakes up as someone else and finds herself hunted. Can she get her body back before he kills her?
A recurring nightmare becomes more when Bette, an average sixteen year old, is suddenly thrown into a life that doesn't belong to her. The dark mysterious stranger on a mission from heaven seeks vengeance for his brother and mistakenly crosses the minds of the innocent with the guilty. In this fast-paced short novel Bette struggles to find her way back to herself and back home with the aid of an unsuspecting friend. Can she reclaim her life when the other girl wants to keep it?
Crossed is a novella.
You can download Crossed for free when you subscribe to my email list. To get it on Amazon or through other eBook retailers click here.
Protect and Clear with the Divine meets a need today with prayers for protection for everyday people.
Born from the author's personal needs and those of her clients, Bernette has provided more than twenty prayers and clearing statements for protecting and clearing people and spaces, removing negative energy, helping those in transition from this life, closing spiritual portals, and more.
Whether you consider yourself spiritual, are traditional, or non-traditional, there is something in this book to help you more fully walk in your power by covering you with the Light of the Divine. You'll want to keep handy as you will be able to come back to it time and time again. I sincerely hope it brings you peace, protection, and the clarity it has provided me and my clients.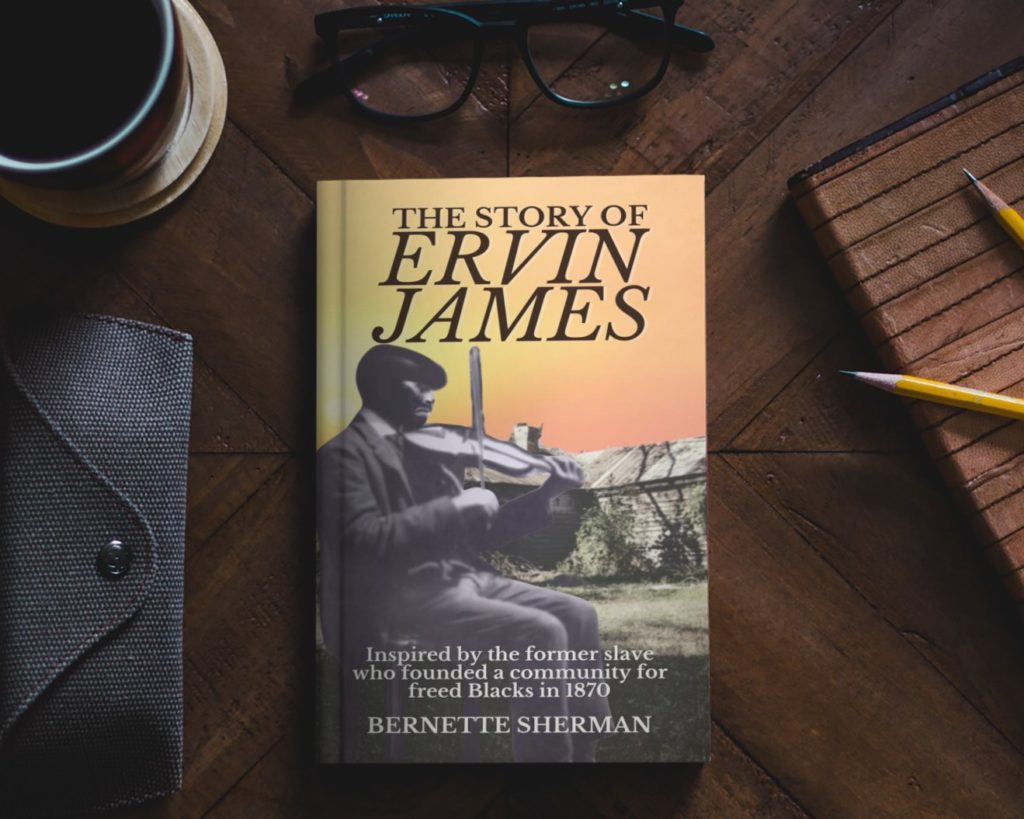 Ervin James overcame great odds, pain, loss, and suffering to leave a legacy when he managed to purchase over 100 acres of land and found a community for freed blacks in 1870. It's a story of hope, love, and the family we make – including the unexpected. Ervin begins his journey as a slave walking from Virginia to South Carolina to stand in a slave market with his mother.
The story takes readers through Ervin's life beginning in childhood in 1815 until the purchase of land made in December 1870. Ervin's story is told against the backdrop of a pre-civil-war era and then through it, gracefully incorporating history and culture into the experience of reading about his life.
The Story of Ervin James is a carefully crafted, yet fictionalized, full length historical novel inspired by the life of Ervin James, a Black man and slave, who lived in the 1800s. It is written by his great-great-great granddaughter.
Get Paperback Direct from Bernette on my Payhip store
For Amarilla Goldlock, commonly known as Goldilocks, the three bears were just a part of her story, and not the beginning or the end.

In this urban fantasy novella, Amarilla was taught the important lessons of surviving in the enchanted forest, and more importantly to never leave. Amarilla sets out on a quest to survive after the loss of everyone she loves.
But she is different, the golden child and as she braves this new world, she learns to trust herself and tap into the magic. In the process, she discovers magic, evil, love, and herself.
Other Books by Bernette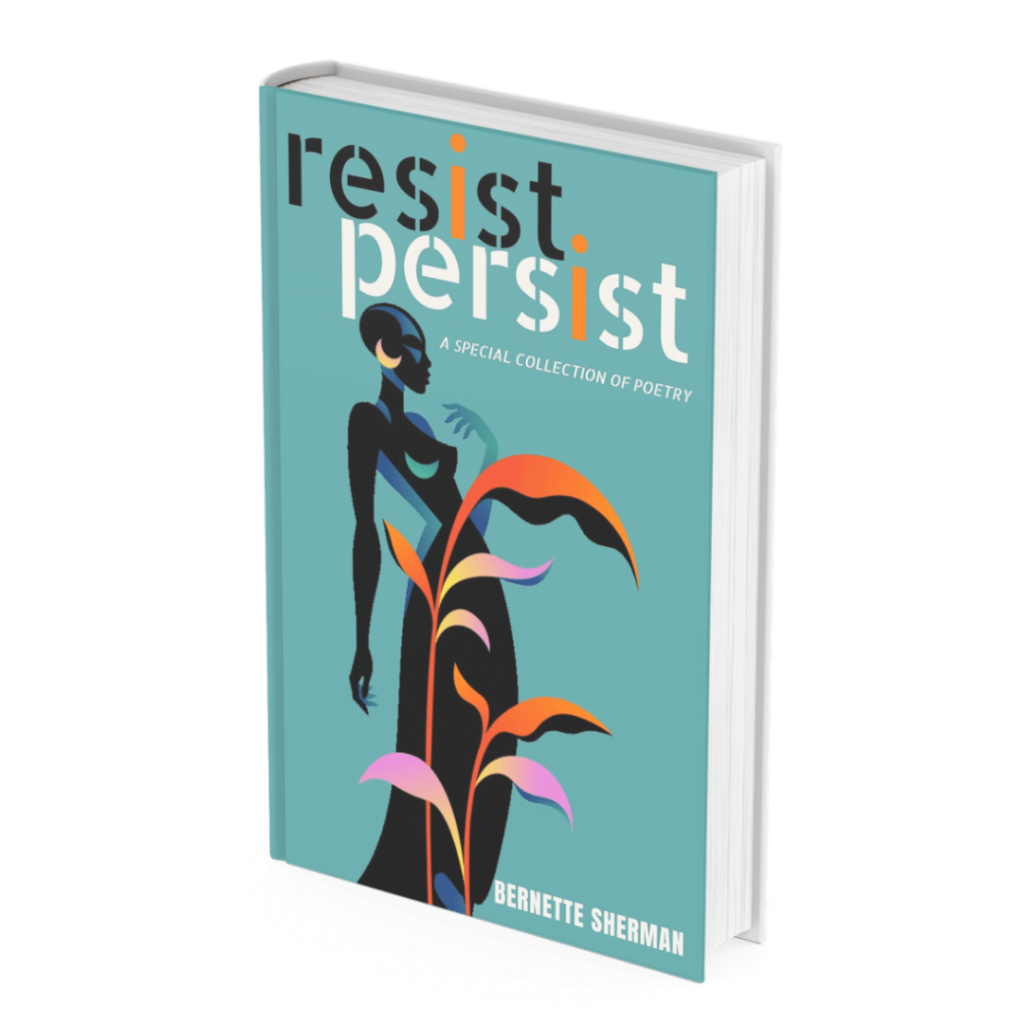 Be inspired, uplifted, and encouraged through a series of poems that challenge the status quo, recognize the existence of those who live in the margins whether due to ethnicity, gender, beliefs, or anything else that may set us apart; and compels us to wake up to our internal power, come together, and strive for something better.

This is a special collection of poetry on creating a reality outside the box, finding the courage to live your truth, and rising to the occasion of your life.