It's not too late to reach your goals. The key is starting.
According to research done by shark Kevin O'Leary 's O'Shares Investment, woman-led companies met their financial goals at a rate of 95 percent, compared to a rate of 65 percent for men-led companies. It came down to how they set goals.

At the 2019 National Achievers Congress in Atlanta O'Leary stated that men would set goals of 30% growth where women would on average aim for 17 percent. The achievable target and the subsequent success boosted morale and reduced turnover because people would stay where they knew they could be successful. These women-led companies achieved more success because they aimed for achievable goals.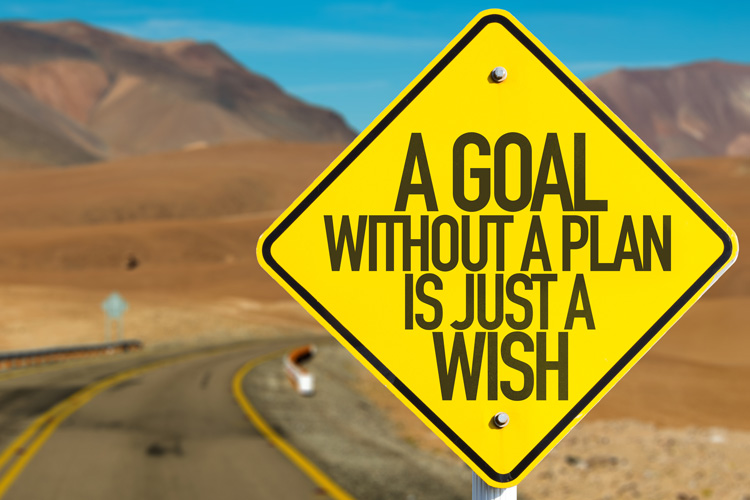 This is one example of how setting achievable goals and experiencing success can positively impact your business. If you are an entrepreneur, brand, or creative you've got lots of ideas about what you can do, maybe should do, might do, and more. You've got lists of must dos and those things you want to do, but realize you simply can't do it all.

Here are seven tips to help you identify, set and focus on an achievable goal:

Write out on a piece of paper where you want to be within the next year. Consider where you want to be personally, professionally, and financially. What jumps out the most to you? What of what you wrote down would have you most excited about life and able to look back and feel like you'd hit the life jackpot in one year?


Does that thing line up with what it is you are trying to create? We often have professional goals that lead to financial goals that lead to the ultimate personal and lifestyle goals. But it may start with a professional goal. Make sure it lines up with what you ultimately want to create. You should be able to draw a line from one to the other, forward and back because you want to see the end result before you take that first step. The first goal you set needs to be an achievable step on the path to that bigger goal. Ask yourself how. If earning an income that allows you to send your children to college debt free is a goal, ask yourself how you can earn that income. If it requires increasing your fees, asking for a raise, or changing careers or jobs, ask yourself how you can go about doing that. If that requires learning a new skill, trade, or studying for that new field, ask yourself how you can acquire that knowledge. This brings you closer to now and an actionable step you can take.


Continue the process of asking how and backing it up until you have a specific set of three to five steps you can start taking now to achieve the immediate goal of returning to school or taking an online course or learning what it will take for the next promotion and having the confidence to ask for what you want and need at work. It may be choosing to increase your coaching or client fees and doing an inventory of the value you bring to those you serve and learning how to communicate that effectively going forward.


Give yourself a date to complete the goal. Tell someone else the date you gave yourself. By having a set date we are less likely to procrastinate indefinitely. By telling someone else you've given yourself some accountability. It's also a good idea to plug in some check-in dates into your calendar so you can make sure you're on track.


Write it down. Take those notes and scraps of paper you've likely got and put into a form that makes sense to you so you can follow those steps and check them off when you meet and succeed. Keep your goal and your path to success somewhere you can see it everyday, like your bathroom mirror, as your screensaver, or on the car visor. Keep it in sight and in mind.


Connect with your goal emotionally. When we are passionate about a goal, we're more likely to stay motivated. Your goal should excite you and inspire you. You know what comes after you reach this first goal, because you've written down the connection between this goal and your longer-term goal. Celebrate every step along the way, even if it's just a happy dance in your bathroom.


Be completely focused on the goal for the time you've given yourself. It's easy to get distracted with the hundred other things on your to do list, and that's just today. But give yourself dedicated time every day just for this goal. Everything else is going to keep being there and if you allow it, those other things will eat at the time you could be working the goal you've set and chosen to focus on. Here's a little tip, Have a power hour each day where spiritually, mentally, and physically you focus on what's most important to you.
Once you've set a goal that lines up with your bigger vision for your life we can feel a bit overwhelmed because we see the bigger dreams down the road. Our mind can start trying to protect us and fear, procrastination, doubt, and hiding can kick in. Take the first step and build your confidence and success muscle. Then take the next step. Keep going courageously in the direction of your big dreams one goal at a time and you will get there.